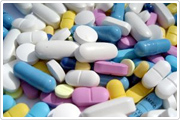 The
Saccharomyces cerevisiae
(yeast) genome has approximately 6200 known genes. Large-scale experiments have shown approximately 73% (~4500) of the genes to be non-essential - a yeast missing any single non-essential gene is still viable. Of course, viability is not guaranteed when multiple non-essential genes are knocked-out. In fact, the study of double-knockouts (yeast with two disabled genes) can provide key insights into the functional relationships between genes. For example, if a double-knockout of a pair of non-essential genes X and Y is nonviable, it might suggest that X and Y are elements of redundant or parallel biological pathways. In this arrangement, either X or Y can fill the same essential role; when both are disabled, the cell will not survive. This is only one, among many, functional explanations for this
synthetic lethal
phenomenon.
The collaborative yeast group at the University of Toronto, led by Charlie Boone's lab, has developed an automated method for the systematic construction of double-knockouts. These knockouts form the basis of
Synthetic Genetic Array (SGA)
analysis. A number of local groups (including those of Brenda Andrews, Mike Tyers, and Andrew Emili) have been using SGA experimental data to infer functional relationships among genes. In collaboration with Andrew Emili's lab we are interested in exploring the use of SGA data to create a platform for high-throughput drug screening.
For the Non-Biologist:
Genes play important roles in cell function. Over the past twenty years, molecular biologists have developed techniques for experimentally manipulating genes to gain insight into their function. One manipulation of particular interest is the
knockout
experiment where a target gene is essentially turned off. In this work we are utilizing the results of experiments where pairs of genes are turned off. By studying these altered yeast we can gain insights into gene function. In our work, we are utilizing the experimental results of knockout pairs (also known as double-knockouts) to assist in identifying new pharmacological compounds.
Students:
Izhar Wallach, Gabe Musso
Collaborators:
Andrew Emili (CCBR, Dept. of Medical Genetics)