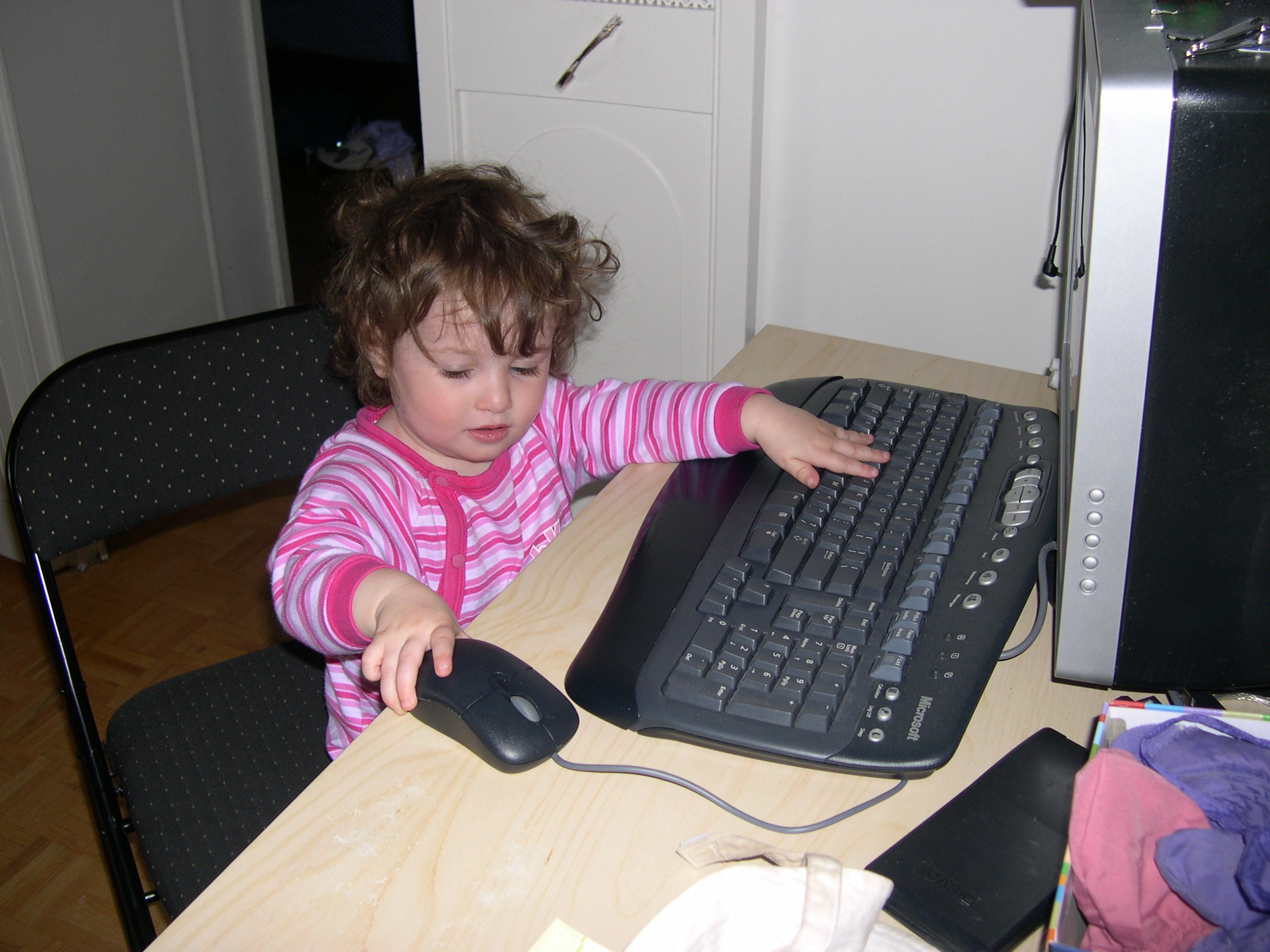 This is a photo of Stav. Soon I will replace it with a photo of myself.
Yaron Kanza
Department of Computer Science
University of Toronto
40 St George Street
Toronto M5S 2E4, Ontario, Canada


Office : Bahen Center of Information Technology (BCIT), Room 5222
Email : my-name@cs.toronto.edu (replace my-name with yaron)
Phone (office) : (416) 946 3983
Fax : (416) 978 4765
Phone (home) : (416) 481 7489
Phone (cellular) : (416) 828 7893


I'm a postdoctoral fellow in the Department of Computer Science at the University of Toronto.
I am working with

When I came here, for a short time I also worked with Prof. Alberto Mendelzon. Sadly, Alberto passed away last June. May is memory be blessed!


I am a member of the UofT Database Group.
---
Research Interests:
Most of my research is in database theory. Specific interest topics of mine are: the semistructured data model and XML, query languages for semistructured data, dealing with incomplete information, access-control and security in database systems.
---
Papers:
See DBLP for a list of my publications in the DBLP publications server.
Eliyahu Safra, Yaron Kanza, Yehoshua Sagiv and Yerach Doytsher.
Efficient Integration of Road Maps.
In Proceedings of the 14th ACM International Symposium on Geographic Information Systems (ACM-GIS), Arlington (Virginia, USA), November 2006.
Eliyahu Safra, Yaron Kanza, Yehoshua Sagiv and Yerach Doytsher.
Integrating Data from Maps on the World-Wide Web.
Accepted for puclication in Proceedings of the 6th International Symposium on Web and Wireless Geographical Information Systems, Hong Kong (China), December 2006.
Sara Cohen, Itzhak Fadida, Yaron Kanza, Benny Kimelfeld and Yehoshua Sagiv.
Full Disjunctions: Polynomial-Delay Iterators in Action.
In Proceedings of the 32nd International Conference on Very Large Databases (VLDB), 2006.
(pdf)
Yaron Kanza, Alberto O. Mendelzon, Renee J. Miller and Zheng Zhang.
Authorization-Transparent Access Control for XML Under the Non-truman Model.
In International Conference on Extending Database Technology (EDBT), Munich (Germany), 2006.
(pdf)
Catriel Beeri, Yerach Doytsher, Yaron Kanza, Eliyahu Safra and Yehoshua Sagiv
Finding Corresponding Objects when Integrating Several Geo-Spatial Datasets.
In 13th ACM International Symposim on Geographic Information Systems (ACM-GIS), Bermen (Germany), 2005.
(pdf)
Sara Cohen, Yaron Kanza, Benny Kimelfeld and Yehoshua Sagiv.
Interconnection semantics for keyword search in XML.
In Proceedings of the 2005 ACM International Conference on Information and Knowledge Management (CIKM), Bermen (Germany), 2005.
(pdf)
Catriel Beeri, Yaron Kanza, Eliyahu Safra and Yehoshua Sagiv.
Object Fusion in Geographic Information Systems.
In Proceedings of the 30th International Conference on Very Large Databases (VLDB), Toronto (Canada), September 2004.
(gzip, zip)

Yaron Kanza and Yehoshua Sagiv.
Computing Full Disjunctions.
In Proceedings of the 22th Symposium on Principles of Database Systems (PODS), San Diego (California), 2003.
(gzip, zip)

Sara Cohen, Yaron Kanza and Yehoshua Sagiv.
Generating Relations from XML Documents.
In Proceedings of the 9th International Conference on Database Theory (ICDT), Siena (Italy), January 2003.
(gzip, zip)

Sara Cohen, Yonatan Mamou, Yaron Kanza and Yehoshua Sagiv.
XSEarch: A Semantic Search Engine for XML.
In Proceedings of the 29th International Conference on Very Large Databases (VLDB), Berlin (Germany), September 2003.
(gzip, zip)

Yaron Kanza, Werner Nutt and Yehoshua Sagiv.
Querying Incomplete Information in Semistructured Data.
In Journal of Computer and System Sciences, 64(3), May 2002.
(gzip, zip)

Sara Cohen, Yaron Kanza, Yakov Kogan, Werner Nutt, Yehoshua Sagiv and Alexander Serebrenik.
EquiX-a Search and Query Language for XML.
In Journal of the American Society for Information Science and Technology, 53(6), 2002.
(gzip, zip)

Sara Cohen, Yaron Kanza and Yehoshua Sagiv.
Select-Project Queries over XML Documents.
In Proceedings of the 5th Workshop on Next Generation Information Technologies and Systems (NGITS), Caesarea (Israel), June 2002.

Sara Cohen, Yaron Kanza and Yehoshua Sagiv.
SQL4X: A Flexible Query Language for XML and Relational Databases.
In Proceedings of the 8th International Workshop on Databases and Programming Languages (DBPL), Rome (Italy), September 2001.
(gzip, zip)

Yaron Kanza and Yehoshua Sagiv.
Flexible Queries over Semistructured Data.
In Proceedings of the 20th Symposium on Principles of Database Systems (PODS), Santa-Barbara (California), 2001.
(gzip, zip)

Sara Cohen, Yaron Kanza, Yakov Kogan, Werner Nutt, Yehoshua Sagiv, Alexander Serebrenik.
Combining the Power of Searching and Querying.
In Proceedings of the 5th IFCIS International Conference on Cooperative Information Systems (CoopIS), 2000.
(gzip, zip)

Yaron Kanza, Werner Nutt and Yehoshua Sagiv.
Incomplete Answers for Queries over Semi-structured Data.
In Proceedings of the 6th International Workshop on Knowledge Representation meets Databases (KRDB), Linkoping (Sweden), July 1999.

Yaron Kanza, Werner Nutt, and Yehoshua Sagiv.
Queries with Incomplete Answers over Semistructured Data.
In Proceedings of the 18th Symposium on Principles of Database Systems (PODS), Philadelphia (Penn.), June 1999.
(gzip, zip)

Ziv Bar-Yossef, Yaron Kanza, Yakov Kogan, Werner Nutt ,and Yehoshua Sagiv.
Querying Semantically Tagged Documents on the World-Wide Web.
Proceedings of the Fourth Workshop on Next Generation Information Technologies and Systems, NGITS'99, Zikhron-Yaakov (Israel), July 1999.
(gzip, zip)

Ph.D. Thesis
---
Presentations:
---
Projects:
Quest - A tool for querying the World-Wide Web.
EquiX - A tool for querying XML documents.
SQL4X - A query language for XML
---