My name is Gregory Rosenthal. I am a fifth-year MSc/PhD student at the University of Toronto, where I am fortunate to be co-advised by Benjamin Rossman and Henry Yuen. Previously I was a math major and computer science minor at Cornell. My research interests are in computational complexity theory and related areas, including quantum circuit complexity and boolean function analysis.
Email: rosenthal at cs dot toronto dot edu
CV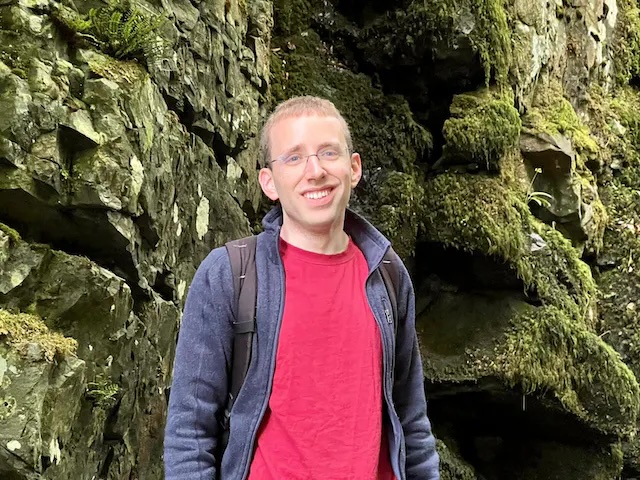 Teaching Assistantships
University of Toronto

Fall 2022
CSC 2332
Introduction to Quantum Algorithms
Fall 2021
CSC 2429
Algebraic Gems in Theoretical Computer Science and Discrete Mathematics
Fall 2020
CSC 2426
Fundamentals of Cryptography
Fall 2020
CSC 2429
Advanced Topics in Quantum Information Theory
Summer 2020
CSC 336
Numerical Methods
Winter 2020
CSC 463
Computational Complexity and Computability
Fall 2019
CSC 373
Algorithm Design, Analysis and Complexity
Summer 2019
CSC 263
Data Structures and Analysis
Winter 2019
CSC 2556
Algorithms for Collective Decision Making
Fall 2018
CSC 2451
Quantum Computing: Foundations to Frontier
Summer 2018
CSC 165
Mathematical Expression and Reasoning for Computer Science
Winter 2018
CSC 473
Advanced Algorithm Design
Fall 2017
CSC 373
Algorithm Design, Analysis and Complexity

Cornell University

Spring 2016
CS 4820
Introduction to Analysis of Algorithms
Visits
In Fall 2018 I attended the beginning of the Lower Bounds in Computational Complexity program at the Simons Institute for the Theory of Computing. I visited Tom Gur at University of Warwick for the first half of Summer 2022, and I am visiting Henry Yuen at Columbia University for most of the Fall 2022 semester.