PRISM
Winter 2021
Overview
The ability to take part in world-class research projects is one of the most exciting opportunities at a major research university, but it may not be obvious how to get started. PRISM is a new program for second-year Computer Science undergraduates to help get your feet wet in research.
The name stands for Preparation for Research through Immersion, Skills, and Mentorship. This captures exactly what the program is about: you'll learn about and practice research skills, interact with grad student mentors, and be immersed in parts of the research process.
We'll hold six two-hour workshops throughout the winter term. These workshops will include lectures by faculty on key research skills (e.g. reading papers, formulating plans, designing experiments, writing papers, giving talks) and in-class activities to practice these skills. You'll also hear from professors and grad students about their own stories of how they first got involved in research.
At the end of the term, we'll hold a virtual poster session where you and the other participants will present literature reviews on research topics you find exciting.
Where and When
Time: Fridays 10am-noon
Class will be held synchronously online roughly every other week. Classes will include lectures on research skills, talks by researchers, and interactive activities to practice the research skills.
Teaching Staff
Instructors:
Grad Student Mentors: Sheldon Huang, Stephanie Knill, Amna Liaqat, Dina Sabie, Claas Voelcker, and Ray Wu
Schedule
This is a tentative schedule, which will likely change as the term goes on.
Research Talks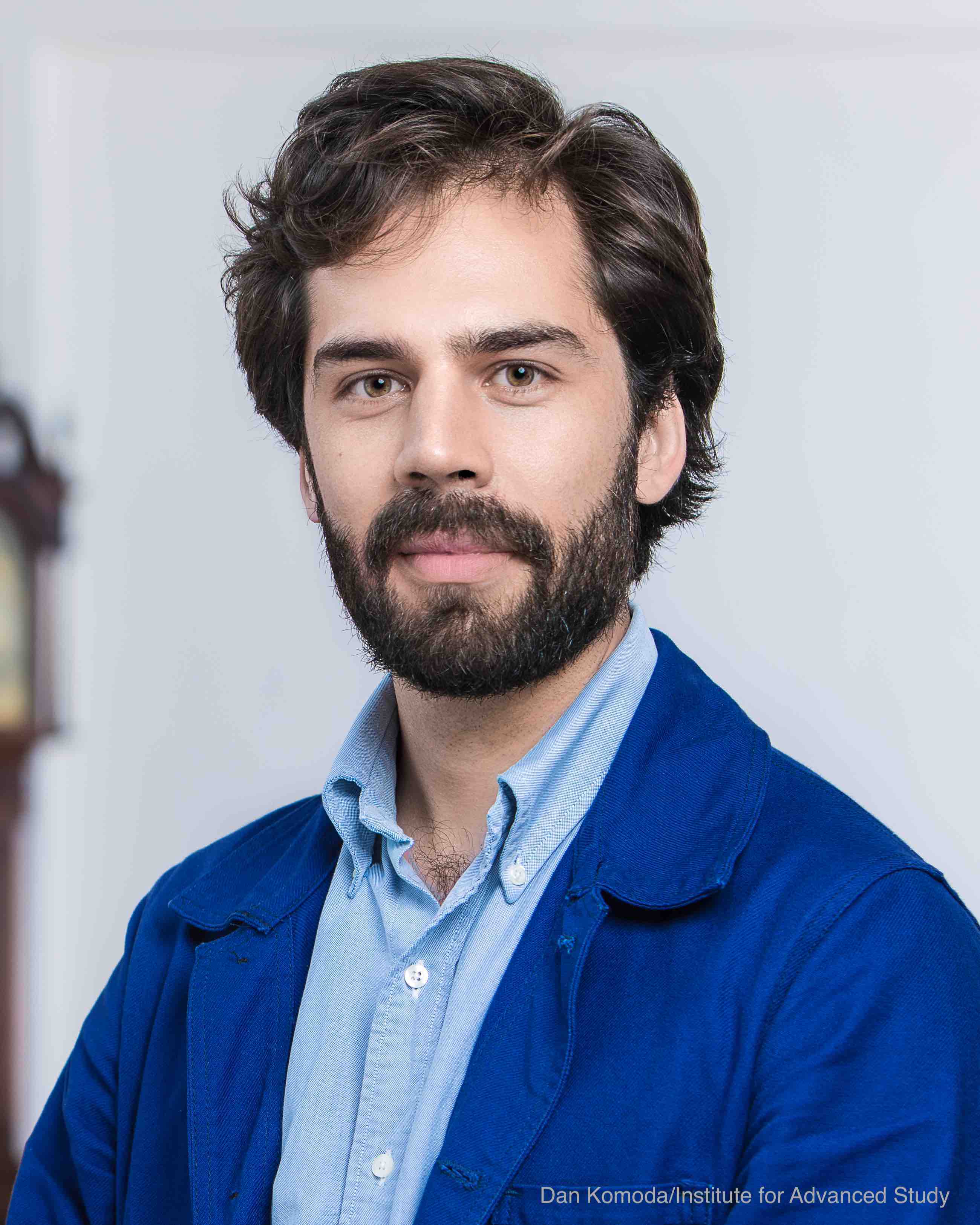 Research, impact, and playing games [Slides]
AlphaGo was the first computer program to defeat a world-champion player, Lee Sedol, in the board game of Go. In this talk we will introduce the foundational algorithms on which AlphaGo was built. We will also discuss the innovations that led to AlphaGo's success, some of which were my work on the neural net components of AlphaGo. We will conclude by considering the impact of AlphaGo and some thoughts on pursuing a research career.
Bio: Chris Maddison is an assistant professor in the Department of Computer Science and the Department of Statistical Sciences at the University of Toronto. He is a CIFAR AI Chair at the Vector Institute, a research scientist at DeepMind, a member of the ELLIS Society, and a faculty affiliate of the Schwartz Reisman Institute for Technology and Society. Maddison works on the methodology of statistical machine learning, with an emphasis on methods that work at scale in deep learning applications. His research interests lie in the study of Bayesian inference, optimization, discrete search. Previously, he was a member at the Institute for Advanced Study in Princeton, NJ from 2019–2020, and he completed his DPhil at the University of Oxford. Maddison was an Open Philanthropy AI Fellow during his graduate studies. He received a NeurIPS Best Paper Award in 2014. He was a founding member of the AlphaGo project, which received the IJCAI Marvin Minsky Medal for Outstanding Achievements in AI in 2018.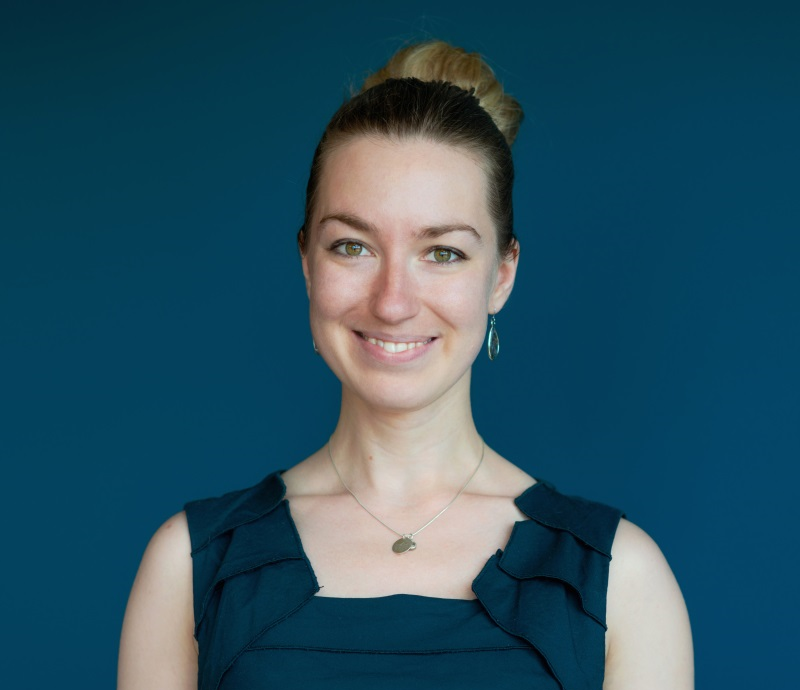 Anastasia Kuzminykh [Website]
From interaction to collaboration: The role of communication context in the design of computer systems
The ever-increasing capabilities of computer intelligence contribute to the evolving role of technologies from being a tool to becoming a user's partner in their task performance. Such partnership, however, has to exist in a dynamic social context, and while the phenomenon of context is commonly accessible for humans intuitively, the ability to incorporate it into technology requires a systematic understanding of its structure and mechanisms, which is still drastically immature.
In this talk, I will illustrate what we can gain by viewing computer systems through the lens of human-computer collaboration, and why it depends on the system's ability to recognize and reproduce communication context.
Bio: Anastasia Kuzminykh is an assistant professor at the University of Toronto, iSchool. In her work in human-computer interaction and information dynamics, she analyzes the complex communication environments and designs corresponding systems to advance user performance. Her research interests are focused on exploring the mechanisms that motivate the form and structure of context in mediated communication, how these mechanisms affect information exchange dynamics, and how designing context can be approached systematically within computer systems.
Her background incorporates experiences in computer science, cognitive psychology, ethnographical expeditions, information science, and systems design. In her work, she actively collaborates with industry, including Google, Microsoft Research, and Aterlo Networks, and with research institutions worldwide, including France, UK, US, Israel, and Namibia. Her work has appeared in top-tier HCI venues, has been discussed at multiple workshops, and got extensive media attention.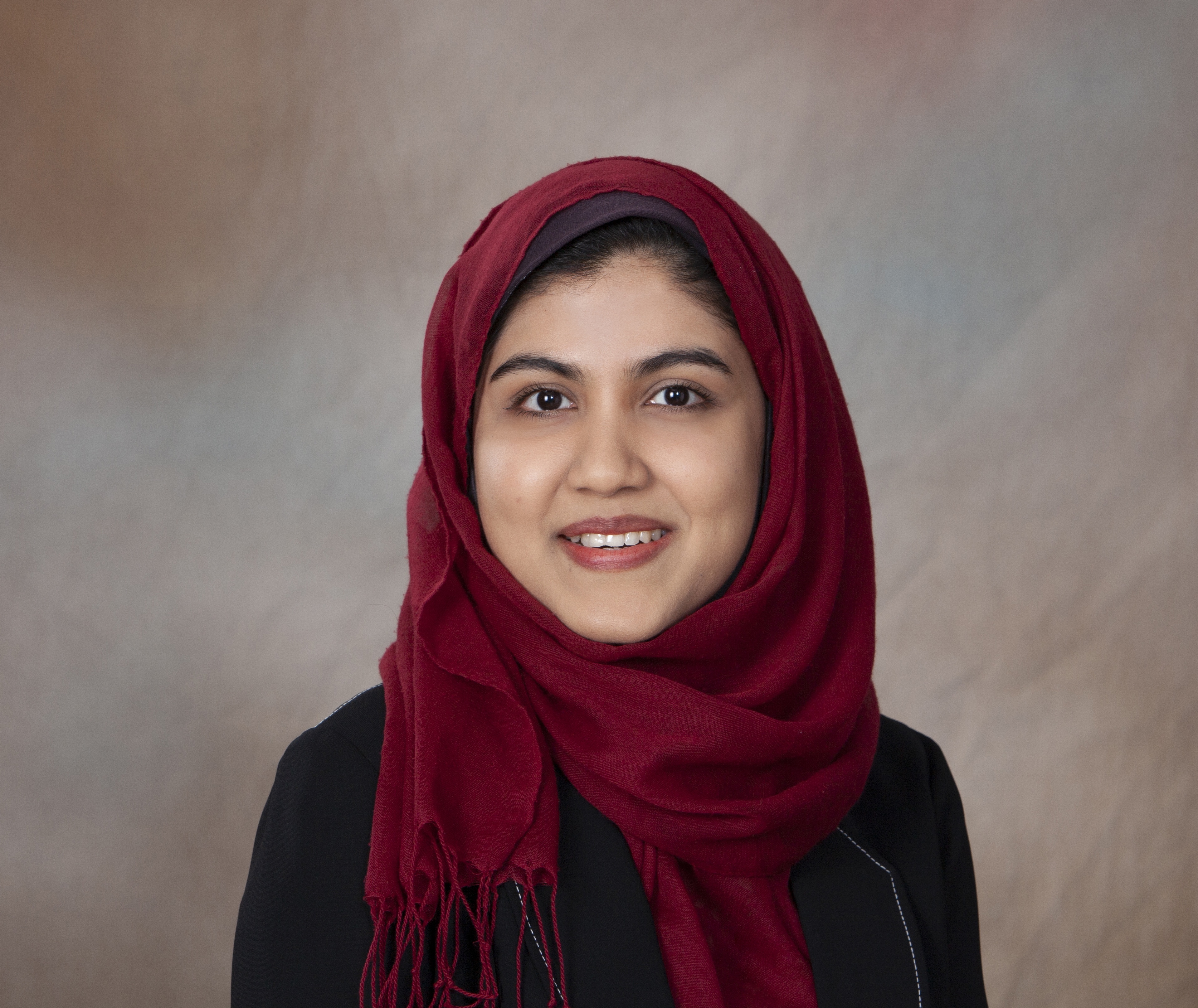 Navigating academic research in Computer Science: through the lens of an outlier
In this talk, I will share my journey as a computer scientist in academia. I will briefly present my research overview that focuses on understanding and modeling heterogeneous data streams to enhance digital health applications. Through one of my recent projects, I will demonstrate how we can develop more capable intelligent systems to assist emergency medical responders. I will share some of the major challenges I have experienced over the years as a researcher from an under-represented community. I will wrap up the talk with three key lessons that have helped me to overcome those challenges and develop my personal and professional goals.
Bio: Sarah M. Preum is an incoming Assistant Professor in the Computer Science Department at Dartmouth College. Currently, Sarah is a Postdoctoral Research Scholar in the School of Computer Science at Carnegie Mellon University. Her research interest lies in the intersection of artificial intelligence and cyber-physical systems. Specifically, she focuses on developing data-driven and knowledge-integrated systems to enhance and enable digital health applications. Sarah has received her Ph.D. in CS from the University of Virginia. Before joining UVA, she served as a lecturer in the Department of CSE at BUET. Sarah is a member of the 2020 international cohort of the Rising Stars in EECS. She is a recipient of the UVA Graduate Commonwealth Fellowship, the Adobe Research Graduate Scholarship, the NSF Smart and Connected Health Student Award, and the UVA Big Data Fellowship. Her work has been published in premier CS conference proceedings and journals, including ICDE, AAAI, CIKM, PerCom, IPSN, ACM CSUR, and IEEE Transactions of CPS.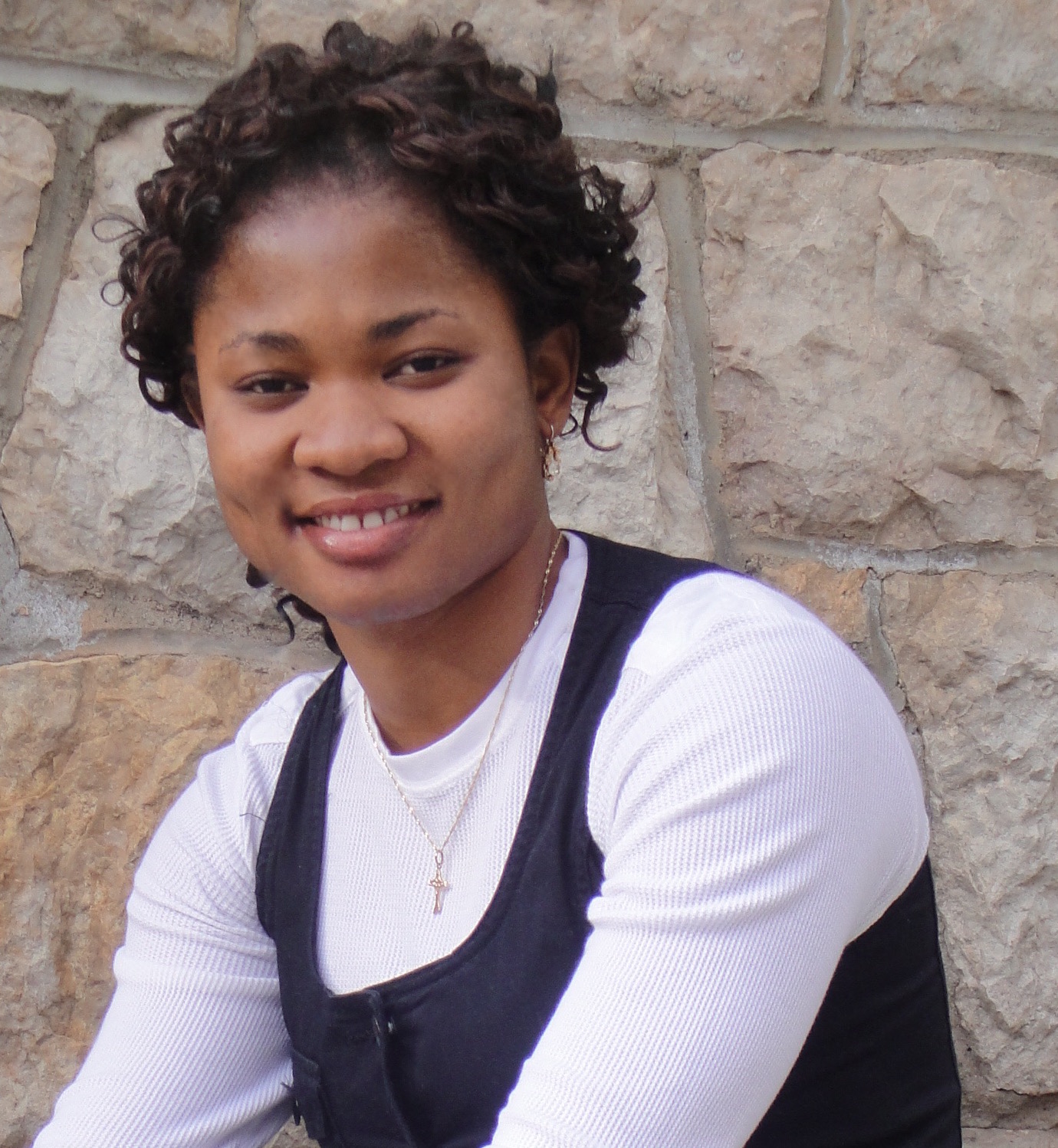 Persuasive Technology for Health and Wellness
Advances in technology offer many opportunities to strategically design interactive systems that aid and motivate people toward behaviours and actions that are beneficial for them and their communities. Avoiding behaviors that pose health risks and promoting a healthy lifestyle can be facilitated by Persuasive Technologies (PTs). PTs are interactive systems designed to motivate desired behavior and attitude change. It is well-established that PT interventions are effective tools for promoting health and wellness. In this talk, I will share ways of designing PT interventions to promote health and wellness among target populations. First, I will show ways that PT interventions can be tailored to specific populations, individuals, or health conditions in order to increase their effectiveness at achieving desired outcomes such as increased utilization, adherence, motivation, and improved health. I will then provide some examples to show that tailored PT interventions are more effective than the one-size-fits-all approach across various health behaviour contexts (e.g., promoting healthy eating, physical activity, discouraging risky sexual behaviour) and cultural groups (e.g., people from Western culture and people from Africa).
Bio: Prof. Rita Orji is a Canada Research Chair in Persuasive Technology, and a Computer Science Professor at Dalhousie University, Canada where she directs the Persuasive Computing Lab. Her research in the area of Human-Computer Interaction focuses on designing interactive technologies that empower people, improve lives, and contribute to solving many societal problems. She applies her work to tackle real-life problems in various domains including improving a wide range of health and wellness outcomes such as mental health, healthy eating, physical activity, smoking cessation, sexual and other health risk behaviours. She has won many competitive funding from agencies and governments around the world to support her work.
With over 160 peer-reviewed papers, Prof. Orji has won over 50 prestigious awards and recognitions nationally and internationally in recognition of her outstanding achievements both in academia and in the society at large. Recently, she was recognized as one of the Top 150 Canadian Women in Science, Technology, Engineering, and Mathematics (STEM), one of the Top 60 African Women in STEM, Top 50 Young Most Influential Best Brains in Enugu State, Nigeria, and admitted into the Royal Society of Canada. She also won many research excellence awards and a digital leadership award as a Women Leader in Digital Economy for her work in advancing technology both in Canada and in her native country of Nigeria.
Prof. Orji is a renowned speaker who has delivered over 100 invited talks, keynote speeches, and public presentations. She has attracted over 100 instances of media coverage by major news organizations such as the Canadian Broadcasting Corporation (CBC), British Broadcasting Corporation (BBC), the Nigerian Television Authority (NTA), and StarPhoenix on account of her work and empowerment programs with significant social and community impact. She was also a speaker at a United Nations panel. Above all, Prof. Orji is a Champion of diversity and inclusion in STEM through her numerous activities and using herself as a practical example. She founded the Education for Women and the Less Privileged Foundation. She is passionate about inspiring the next generation of youths and female tech leaders, promoting research excellence, equity, diversity, and inclusion in STEM. Prof. Orji also consults and serves as a board member for many agencies. She graduated as a top student with First-class honours standing in all her studies and was recognized by various governments including the Nigerian, Turkish, and Canadian Governments for her outstanding performance. She is a highly sought-after speaker and mentor who broke the barriers of growing up in a disadvantaged background and making a great impact on the global stage.