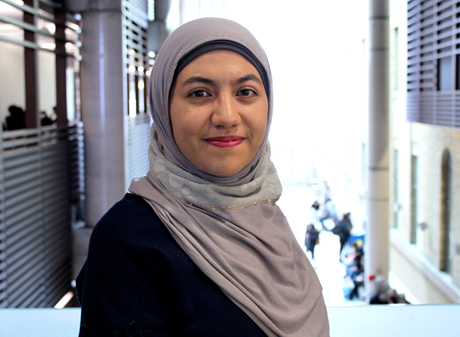 Ph.D. Candidate, Research Assistant
Department of Computer Science
University of Toronto, Canada
contact: dsabie@cs.toronto.edu
Welcome to my hompage!
I am a Ph.D. candidate and a graduate research assistant at the University of Toronto. I received a H.B.Sc. from the University of Toronto in 2011 double majoring in Architectural Studies (Design) and Computer Science. I completed my Professional Master of Architecture in 2015 at the University of Toronto where my research focused on identifying better practices for designing future refugee camps. My graduation thesis won the best thesis award at the faculty and was nominated for national award too. I am currently pursuing PhD in Computer Science at the University of Toronto under the supervision of Professor Ishtiaque Ahmed. My dissertation focuses on the emotional dimension of migration asking questions about how migrants use digital devices to participate in emotion-related resilience activities and how this participation can be included in an ongoing design process to result in a democratic representation, account of experience, and meaningful design processes. Based on these explorations, I design interactive augmented technologies (e.g., paper sketching with image recognition, Virtual Reality gaming, Augmented Reality with object recognition) that could better foster inter-group communication.
I have been a teaching assistant since 2013 and I served as an instructor at Humber College. I worked at multiple architectural and design offices on several community projects.
I decided to use the interpersonal skills I have accumulated over the years to help newcomers in my city. Hence, I obtained two certificates in refugee sponsorship from Immigration Canada and, since 2015, I have been a refugee immigration adviser, interpreter and integration trainer for Syrian refugees. This gave me hands-on experience with displaced people as many of these refugees have lived in camps or remote areas with bad living conditions for years.
When not studying, teaching, or interpreting, I enjoy cooking, knitting, and reading junior fantasy novels and murder mystery books.