---
Mariano P. Consens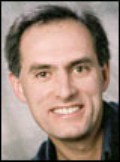 consens@cs.toronto.edu
Information Engineering, MIE and CS
University of Toronto
Bahen Centre for Information Technology
40 St. George Street, Room 8128
Toronto, Ontario M5S 2E4
CANADA
Phone: (416) 946-8851
Fax: (416) 978-4765
---
I am a member of the Centre for Research in Healthcare Engineering, the Database Group, and the Knowledge Media Design Institute.
Research
My research interests are in the areas of Data Management Systems and the Web.

A list of my publications can be obtained from the DBPL Bibliography Server.

Recent research projects:

Past research projects:
Teaching
Currently, I teach Information Engineering undergraduate courses in "Data Modelling" and in "Business Process Engineering", and a graduate seminar on "Research Topics in XML Retrieval".
In the past, I have lectured graduate courses at the University of Waterloo in "XML Technologies in e-commerce Applications", "Advanced Database Searching Techniques", "Data Warehousing Technology", and "Resource Discovery in Global Information Systems".
Industry
Current and past involvements include the following software companies:
As well as participation in organizations such as: W3C, Bluetooth SIG, SyncML, SIP Forum, CommerceNet, FSTC.
Professional Activities
Current service:
Recent service:
---