Convolutional Neural Networks¶
So far, we have used feed-forward neural networks with fully connected layers. While fully connected layers are useful, they are not always what we want.
Specifically, fully connected layers require a lot of connections. Suppose we are trying to determine whether an image of size $200 \times 200$ contains a cat. Our input layer would need to have $200 \times 200 = 40000$ units, one for each pixel. A fully connected layer between the input and the first hidden layer with, say, 500 hidden units will require a whopping $40000 \times 500 =$ 20 million connections!
The large number of connections means several things. For one, computing predictions will require a lot of processing time. For another, we will have a large number of weights, making our network very high capacity. The high capacity of the network means that we will need a large number of training examples to avoid overfitting.
There is also one other issue. What happens if our image is shifted a little, say one pixel to the left? Even though the change is minor from our point of view, the intensity at each pixel location could change drastically. We can get a completely different prediction from our network.
Since there are many well-written resources on convolutional neural networks, these notes will be terser than usual.
Locally Connected Layers¶
What we will do is look for local features. For example, features like edges, textures, and other patterns depend only on pixel intensities in a small region. Here is an example of a locally connected layer: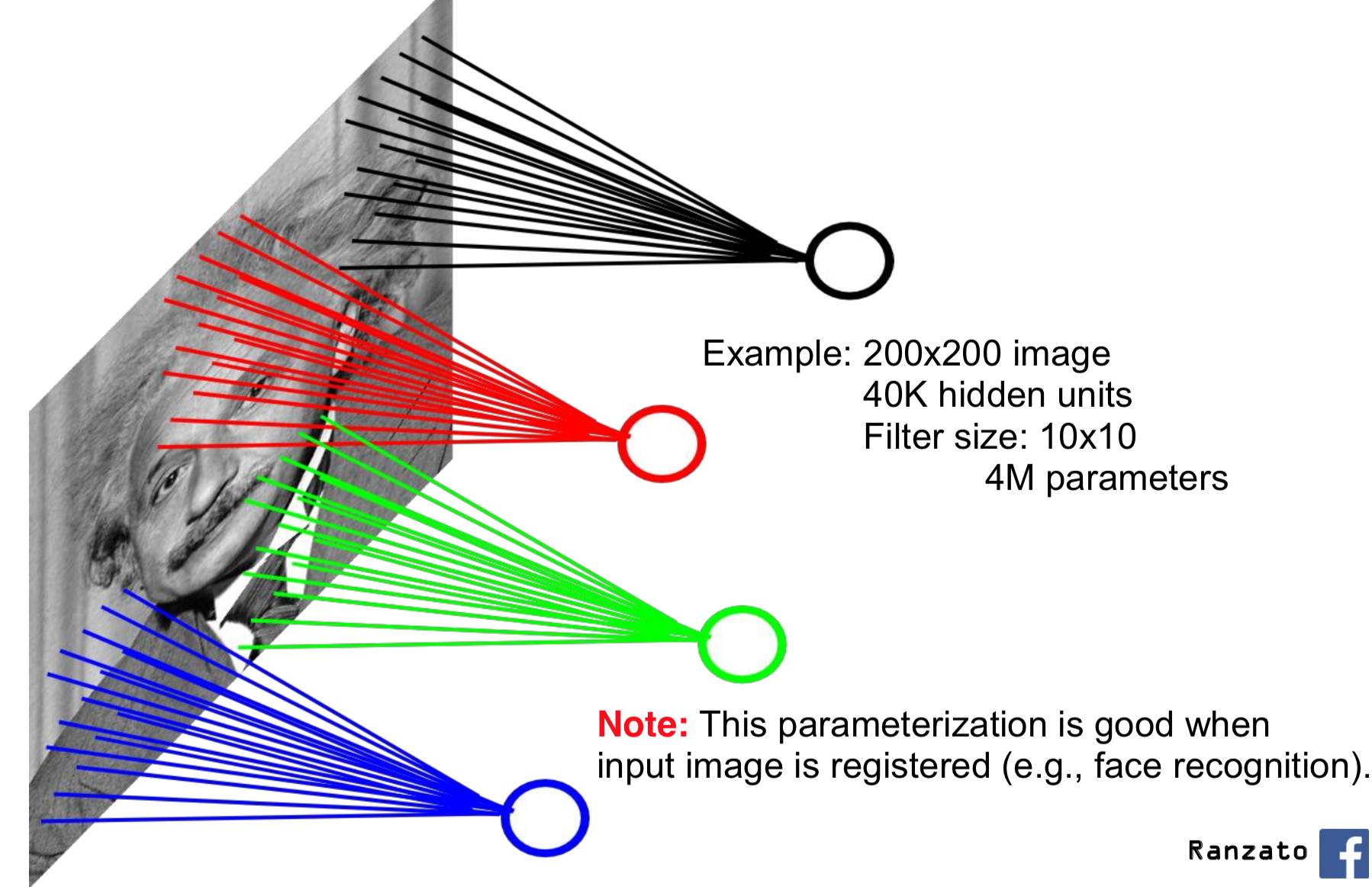 Each unit in the (first) hidden layer detects patterns in a small portion of the input image. This way, we have fewer connections (and therefore weights) between the input and the first hidden layer.
There is biological evidence that the (biological) neural connectivity in the visual cortex works the same way, where neurons detect features that occur in a small region of our receptive field. Neurons close to the retina detect simple patterns like edges. Neurons that receive information from these simple cells detect more complicated patterns. Neurons in even higher layers detect even more complicated patterns.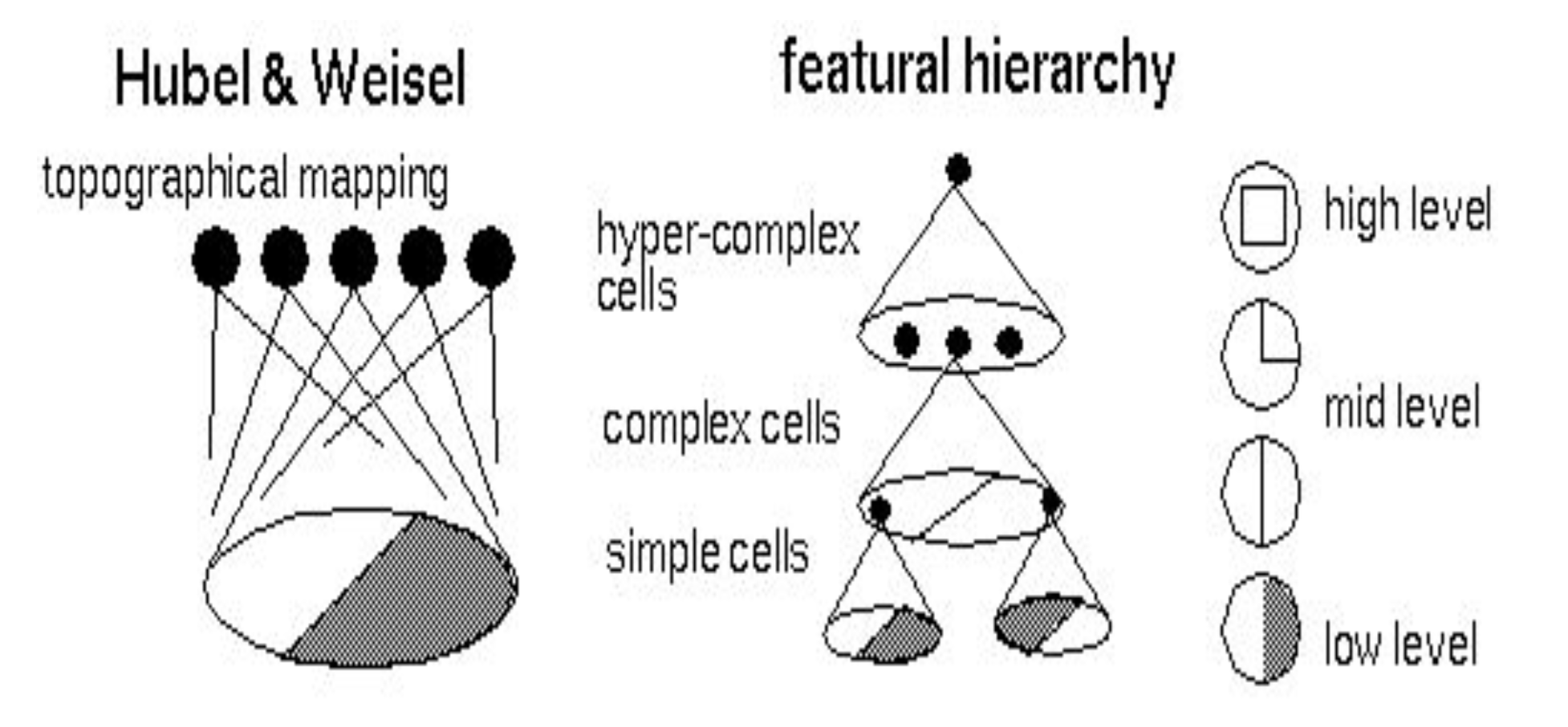 Weight Sharing¶
If we know how to detect a local feature in one region of the image -- say, an edge in a certain orientation -- then we know how to detect that feature in other regions of the image. This is the idea behind weight sharing: we will share the same parameters across different locations in an image.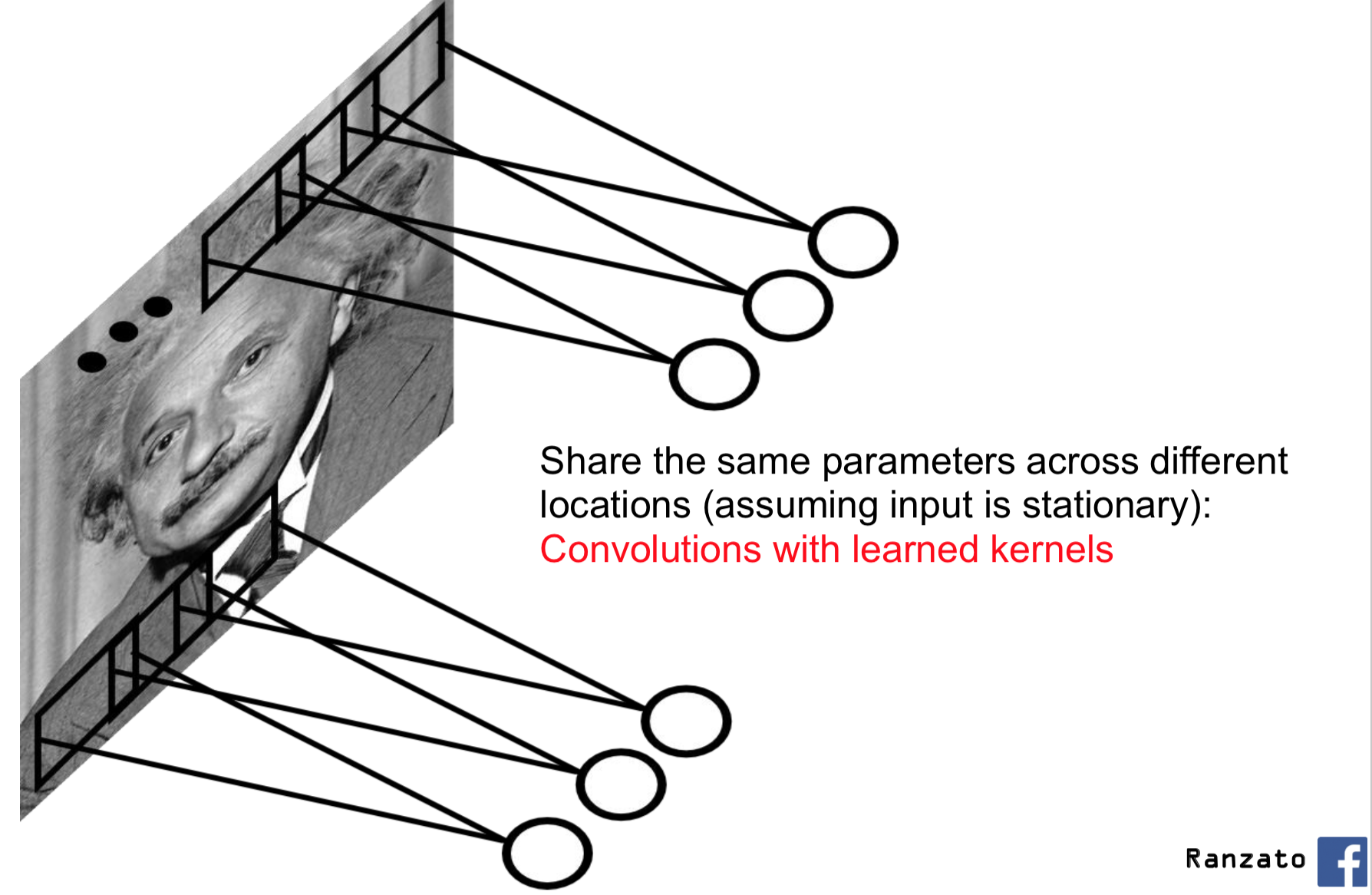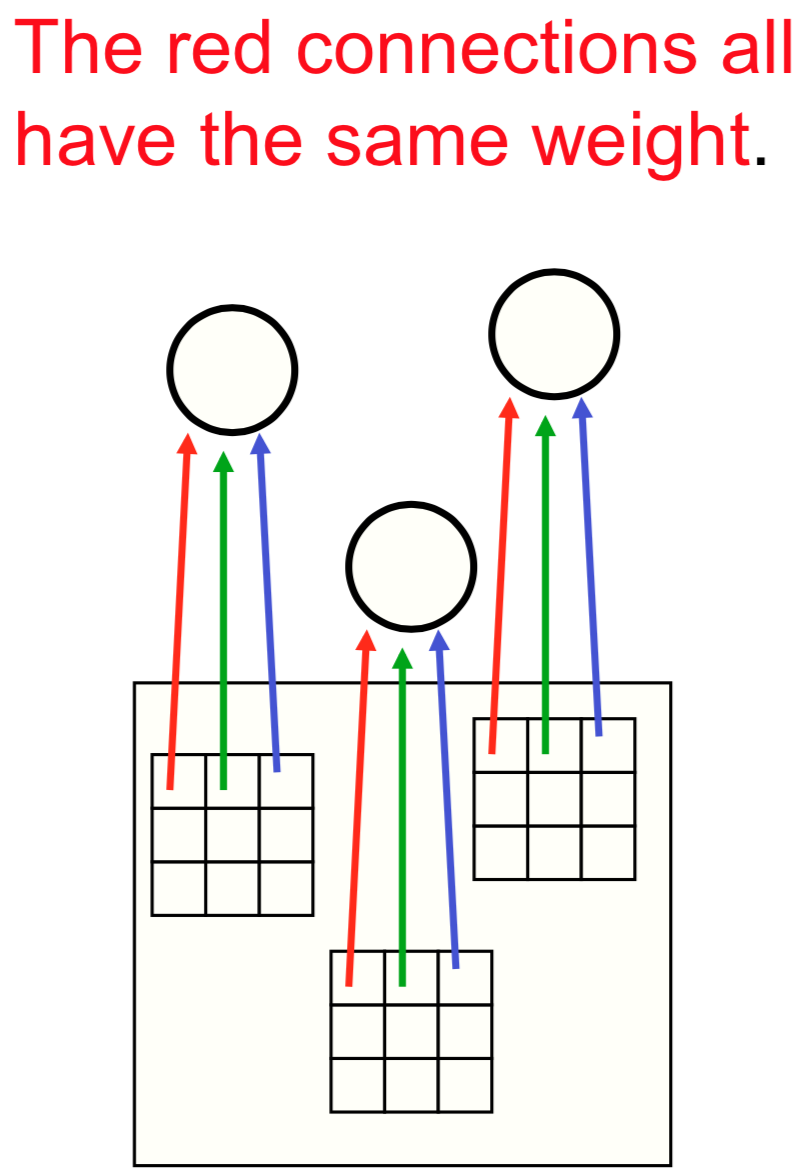 Filters in Computer Vision¶
People have used the idea of convolutional filters in computer vision even before the rise of machine learning. They hand-coded filters that can detect simple features, for example edges in various orientations: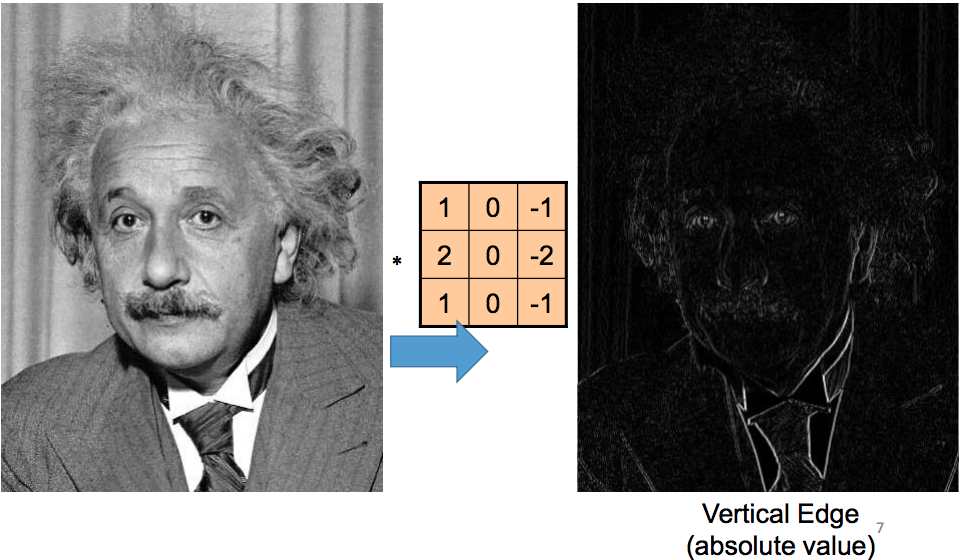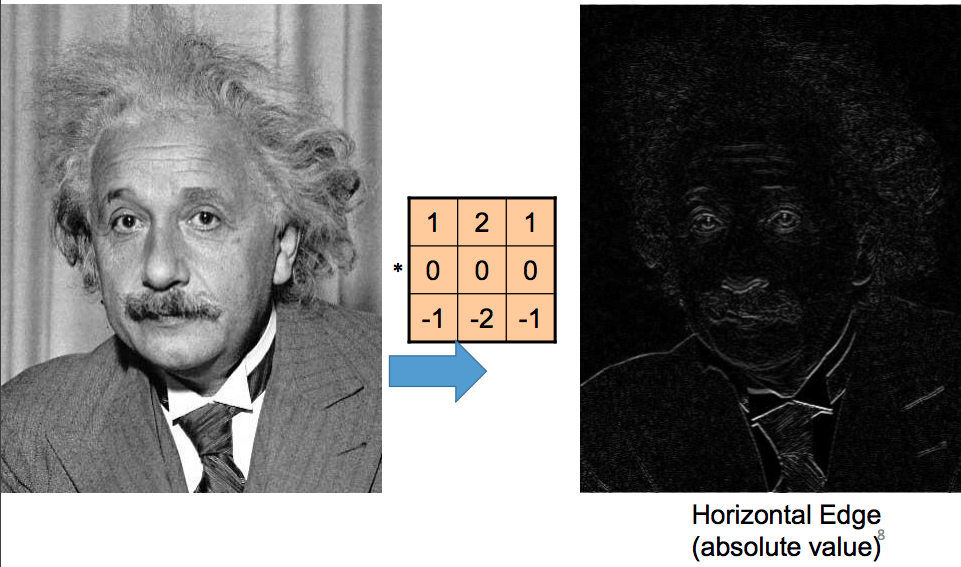 The Convolutional Layer¶
Recall that in PyTorch, we can create a fully-connected layer between successive layers like this: