Anthony Bonner's Home Page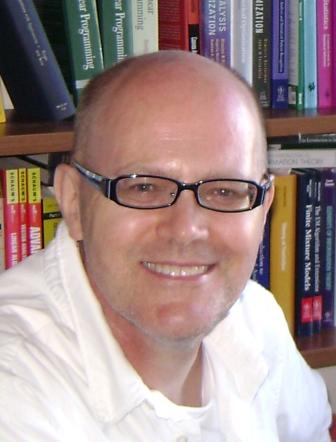 ---
Current and Recent Teaching:
CSC2547 - Current Machine Learning: Machine Learning for Vision as Inverse Graphics (spring 2022, 2020)
CSC311 - Introduction to Machine Learning (fall 2021 and 2020)
CSC411 - Machine Learning and Data Mining (fall 2019, 2018, 2017, spring 2007, fall 2005)
CSC338 - Numerical Methods (spring 2018, 2017, 2012, 2011, 2010, 2009, 2008, 2007, 2006)
CSC2545 - Kernel Methods and Support Vector Machines (spring 2017, fall 2014, 2011, 2009, 2007)
CSC321 - Introduction to Neural Networks and Machine Learning (spring 2016, 2015, 2014, 2012)
CSC324 - Principles of Programming Languages (fall 2016, 2014, 2013, spring 2011, 2010, 2009)
CSC2600 - Convex Optimization (Topics in Computer Science, fall 2010, 2008, 2006)
CSC310 - Information Theory (spring 2008)

Past Teaching:
CSC2509 - Database Management Systems (1991-2006).
CSC324 - Principles of Programming Languages (1992-2003).
CSC378 - Data Structures and Algorithm Analysis (1999-2003).
CSC228 - File Structures and Data Management (1992-1998).

Current Research Interests:
machine learning and data mining
bioinformatics and computational biology

Earlier Research Interests:
genome mapping
artificial intelligence
logical inference
database systems
workflow management

Transaction Logic software:
plus exception handling
---
Bio:
Dr. Bonner was born in London, England, and raised in Ontario, Canada. After receiving his B.Sc. in Mathematics and Physics from the University of Toronto, he worked in signal processing and underwater acoustics at the Defence Research Establishment Atlantic, in Nova Scotia, Canada. He received his M.S. and Ph.D. degrees in Computer Science from Rutgers University, in 1990 and 1991, respectively. He was a post-doctoral fellow at INRIA-Rocquencourt, in France, and an assistant professor of computer science at Indiana University, Bloomington. Since 1991, he has been a faculty member at the University of Toronto, where he is now an associate professor of computer science and a member of the Collaborative Graduate Program in Genome Biology and Bioinformatics (CGPGBB). In 1999, he was a visiting professor in the Department of Computer and Information Science at the University of Pennsylvannia.
---
Contact Information:
Anthony J. Bonner
Department of Computer Science
University of Toronto
Bahen Centre for Information Technology
40 St George St, Room 5230
Toronto, ON
Canada M5S 2E4

Email: bonner [at] cs [dot] toronto [dot] edu



(416) 978-7441


(416) 978-4765