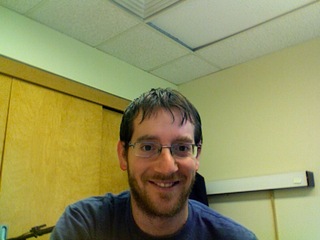 I obtained my PhD from the University of Toronto in 2013, under the supervision of Toni Pitassi.
My thesis has been awarded the CMS Doctoral Prize for 2015.
During Fall 2013 I attended the special semester on real analysis in computer science at the Simons institute, Berkeley.
Winter 2014 to Summer 2015 I spent at the IAS in Princeton.
I have been at the Technion since Fall 2015, where I maintain a public homepage.
I can be contacted via yuvalfi﹫cs.technion.ac.il.
Research statement Curriculum vitæ DBLP
I'm not surprised that there were multiple questions with a single answer, provided by Yuval Filmus. Yuval is very active in answering questions. He also tends to respond very rapidly, and to post excellent, clear answers. It would not be surprising if most others see the question only after Yuval has already answered, they look at his answer, discover that it is excellent and think to themselves, "I can't improve on that, this one is already answered" and move on to some other question.