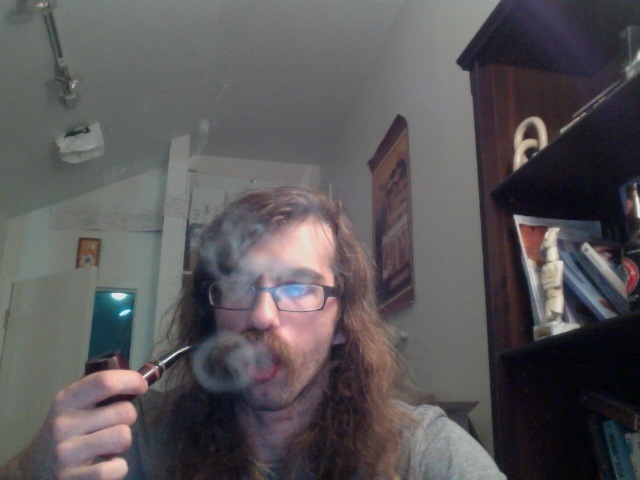 Marek Ryszard Janicki
Description
I am a phd student of computer science at the University of Toronto. I am part of the theory group, and my supervisor is Faith Ellen. I have a Master's in Computer Science from the University of Toronto, and a Bachelor's in Computer Science from Cornell University.
Being in the theory group, I believe I am culturally obligated to have as spartan a webpage as possible. This is rather a misconception, but one I am clinging to, as it allows me to justify the utter primitivism of this page.
Research
I do research in lower bounds for distributed systems. I have a particular interest in space lower bounds for the question of bounded timestamping. I have looked into this problem under various models of concurrency, including asynchronous models, sequential models, round-based models. I have also briefly looking into anonymous bounded timestamping.
Teaching
I was the instructor for CSC 108 in the summer of 2012.
I was the instructor for CSC 108 in the summer of 2011.
Hobbies
When not injured, I enjoy playing Ultimate and doing indoor rock climbing. I have yet to do a lead course, and thus top rope. I am also somewhat deeply immersed in the Hot Yam - a volunteer-run vegan cafe the runs once a week at the University. I am also a member of UTOC, the outdoors club at the University, for which I was the membership officer for two years. I have several other interests that I cycle through when the time comes up. I may mention them here in the future.
Contact
I am preferentially contacted through e-mail My e-mail address contains no numbers or special characters although it does contain a period.


: mare#k.jan*icki!52 {at} cs.toronto.edu
: SF 4302F
University of Toronto
Department of Computer Science
Theory Group
Sandford Fleming Building
10 King's College Road
Toronto, ON M5S 3G4
Canada