Mengye Ren (任孟也)
PhD Student, University of Toronto
Engineer II, Uber ATG
Email: mren@cs.toronto.edu, mren3@uber.com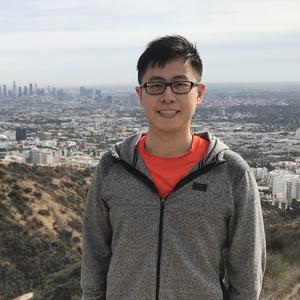 ---
---
Mengye Ren studied Engineering Science with focus on Electrical and Computer Engineering at the University of Toronto. He is now a PhD student in the machine learning group of the Department of Computer Science. His academic advisor is Prof. Richard Zemel. He also works part-time at Uber Advanced Technologies Group (ATG) Toronto, directed by Prof. Raquel Urtasun, doing research related to self-driving.
---
Deep learning, machine learning, computer vision
---
One paper got accepted to CVPR 2018!

Two papers got accepted to ICLR 2018!
---
Learning to Reweight Examples for Robust Deep Learning. Mengye Ren, Wenyuan Zeng, Bin Yang, Raquel Urtasun. [arxiv]
---
Google Scholar [link]
---
TensorFlow Forward AD: Forward-mode automatic differentiation for TensorFlow. [github]

PySched: Python-based light weight pipeline scheduler for local and slurm jobs. [github]

Deep Dashboard: Visualize training process in real time. [github]
---
Teaching assistant for
ECE 521: Inference Algorithms (2017 Winter)

CSC 401/2511: Natural Language Computing (2016 Winter)

CSC 411/2515: Introduction to Machine Learning (2015/2016 Fall)

CSC 190: Data Structure and Algorithm (Engineering Science) (2014 Winter)
---
---
Program committee: NIPS 2016/2017/2018, ICML 2017/2018, AAAI 2018, ICLR 2018, CVPR 2018, UAI 2018
---