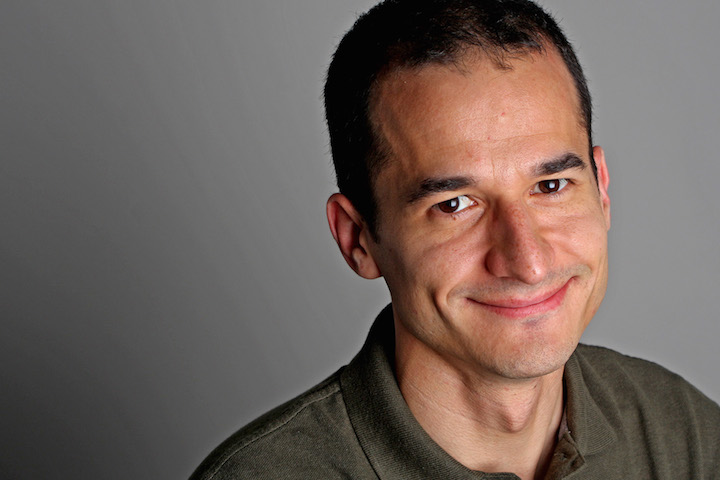 Christian Fritz, Ph.D.

Knowledge Representation Group,
Department of Computer Science,
University of Toronto
Advisor: Sheila McIlraith


at cs. toronto. edu
---
I have graduated! After a post-doc at USC/ISI, I am now at PARC. Here is my new page at PARC.
---
Useful links:
BibBase.org: an easy to use web service for displaying your scientific publications on your web page (see for instance my publications). Similar to bib2html, BibBase produces an HTML page from a given Bibtex file, but different from bib2html it does so on-the-fly, simplifying maintenance. In addition, BibBase automatically generates an RSS feed of your papers, allowing others to stay up to date on your research more easily. BibBase also indexes your publications on BibBase.org from where they can be searched, or your RSS feed aggregated with others into theme based feeds (more features coming soon).
aaai_script.sh: a script to generate the latex-source package required by AAAI Press when submitting camera-ready versions for conference proceedings. Usage: aaai_script.sh [TEXFILE]
---
Publications
| | | | |
| --- | --- | --- | --- |
| | group by: | | generated by |
2013
(1)
Semantic Web, 4(1):15-22.
Publishing bibliographic data on the Semantic Web using BibBase
Bibtex
2012
(2)
In

Proceedings of the 23rd International Workshop on Principles of Diagnosis (DX)

.
To appear.
Bibtex
In

Proceedings of the ASME 2012 International Design Engineering Technical Conferences & Computers and Information in Engineering Conference, IDETC/CIE 2012, August 12-15, 2012, Chicago, IL, USA

.
A Graph Grammar Based Approach to Automated Manufacturing Planning
Bibtex
2011
(4)
2010
(4)
2009
(5)
2008
(4)
2007
(5)
2006
(2)
In

Proceedings of the 10th International Conference on Principles of Knowledge Representation and Reasoning (KR)

, 153-163, Lake District, UK, June 2--5.
Paper
Bibtex
2005
(4)
2004
(2)
In

Proceedings of 27th German Conference on AI (KI)

, 322--336, Ulm, Germany, September 20--24.
Also appeared at The 4th International Cognitive Robotics Workshop (at ECAI04), August 23--24, Valenica, Spain.
Paper
Bibtex
2003
(2)
In

Proceedings of the 18th International Joint Conference on Artificial Intelligence (IJCAI)

, 1394--1395, Acapulco, Mexico, August 9--15.
Paper
Bibtex