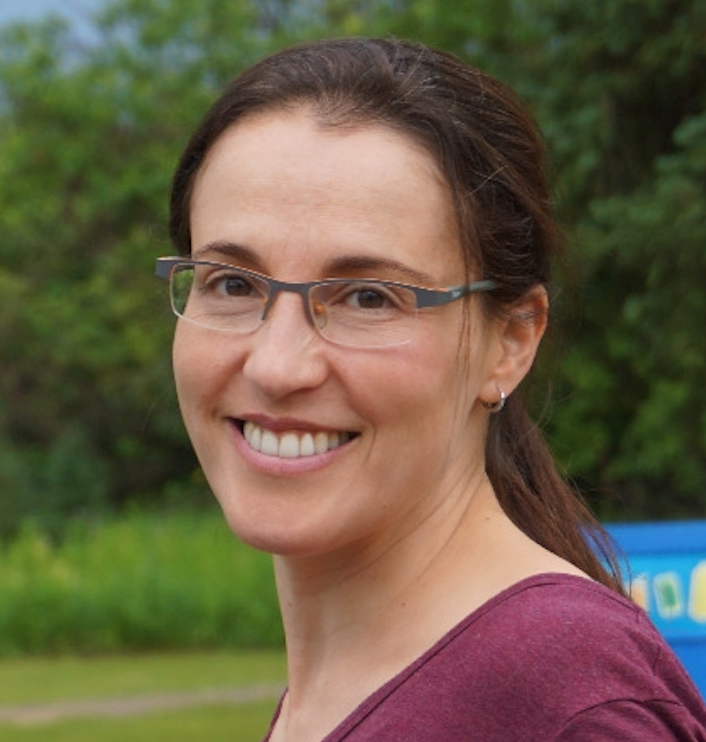 Ella Rabinovich
Postdoctoral Research Fellow
Computational Linguistics, Department of Computer Science, University of Toronto
ella@cs.toronto.edu
October 2020: I (re)joined the IBM Research Labs in Haifa, Israel. I completed my Postdoctoral Fellowship at the department of Computer Science at University of Toronto, supervised by Prof. Suzanne Stevenson. My research focuses on computational approaches to the study of various aspects of bilingualism. I explore the unique properties of translated texts and productions of advanced non-native speakers, covering a wide range of syntactic and lexical phenomena and applying state-of-the-art (supervised and unsupervised) machine learning and natural language processing techniques. Additional topics I am interested in include computational social science, informational retrieval, argumentation mining.
I completed my Ph.D. at the Department of Computer Science, University of Haifa (Israel) under the supervision of Prof. Shuly Wintner.
My CV can be found here.
We've had this conversation before: A Novel Approach to Measuring Dialog Similarity
Ofer Lavi, Ella Rabinovich, Segev Shlomov, David Boaz, Inbal Ronen, Ateret Anaby-Tavor. In proceedings of EMNLP, 2021
Quantifying Cognitive Factors in Lexical Decline
David Francis, Ella Rabinovich, Farhan Samir, David Mortensen, Suzanne Stevenson. Transactions of the Association for Computational Linguistics (TACL), 2021
An autonomous debating system
Noam Slonim, Yonatan Bilu, [...] Ranit Aharonov. Nature 591, pages 379–384, 2021 (paper)
Pick a Fight or Bite your Tongue: Investigation of Gender Differences in Figurative Language Usage
Ella Rabinovich, Hila Gonen, Suzanne Stevenson. In proceedings of COLING, 2020
Exploration of Gender Differences in COVID-19 Discourse on Reddit
Jai Aggarwal, Ella Rabinovich, Suzanne Stevenson. In proceedings of NLP COVID-19 Workshop, ACL 2020
The Typology of Polysemy: A Multilingual Distributional Framework
Ella Rabinovich, Yang Xu, Suzanne Stevenson. In proceedings of CogSci, 2020 (paper)
Where New Words Are Born: Distributional Semantic Analysis of Neologisms and Their Semantic Neighborhoods
Maria Ryskina, Ella Rabinovich, Taylor Berg-Kirkpatrick, David Mortensen, Yulia Tsvetkov. In proceedings of SCiL, 2020 (paper)
Say Anything: Automatic Semantic Infelicity Detection in L2 English Indefinite Pronouns
Ella Rabinovich, Julia Watson, Barend Beekhuizen, Suzanne Stevenson. In proceedings of CoNLL, 2019 (PDF)
Best Paper Award for Research Inspired by Human Language Learning and Processing
CodeSwitch-Reddit: Exploration of Written Multilingual Discourse in Online Discussion Forums
Ella Rabinovich, Masih Sultani, Suzanne Stevenson. In proceedings of EMNLP, 2019 (PDF)
Controversy in Context
Benjamin Sznajder, Ariel Gera, Yonatan Bilu, Dafna Sheinwald, Ella Rabinovich, Ranit Aharonov, David Konopnicki, Noam Slonim. arXiv preprint, 2019 (PDF)
Native Language Identification with User Generated Content
Gili Goldin, Ella Rabinovich, Shuly Wintner. In proceedings of EMNLP, 2018 (PDF)
Learning Concept Abstractness Using Weak Supervision
Ella Rabinovich, Benjamin Sznajder, Artem Spector, Ilya Shnayderman, Ranit Aharonov, David Konopnicki, Noam Slonim. In proceedings of EMNLP, 2018 (PDF)
The UN Parallel Corpus Annotated for Translation Direction
Elad Tolochinsky, Ohad Mosafi, Ella Rabinovich, Shuly Wintner. arXiv preprint, 2018 (PDF)
As Stable As You Are: Re-ranking Search Results using Query-Drift Analysis
Haggai Roitman, Ella Rabinovich, Oren Sar-Shalom, Hypertext and Social Media, 2018 (paper)
A Computational Approach to the Study of Multilingualism (Ph.D. thesis)
Ella Rabinovich, 2018 (PDF)
Native Language Cognate Effects on Second Language Lexical Choice
Ella Rabinovich, Yulia Tsvetkov, Shuly Wintner. In Transactions of the Association for Computational Linguistics (TACL), 2018 (PDF)
Found in Translation: Reconstructing Phylogenetic Language Trees from Translations
Ella Rabinovich, Noam Ordan, Shuly Wintner. In Proceedings of ACL, 2017 (PDF)
Personalized Machine Translation: Preserving Original Author Traits
Ella Rabinovich, Shachar Mirkin, Raj Nath Patel, Lucia Specia, Shuly Wintner. In Proceedings of EACL, 2017 (PDF)
On the Similarities Between Native, Non-native and Translated Texts
Ella Rabinovich, Sergiu Nisioi, Noam Ordan, Shuly. In Proceedings of ACL, 2016 (PDF)
A Probabilistic Fusion Framework
Yael Anava, Anna Shtok, Oren Kurland, Ella Rabinovich. In proceedings of CIKM, 2016 (PDF)
On the Retrieval of Wikipedia Articles Containing Claims on Controversial Topics
Haggai Roitman, Shay Hummel, Ella Rabinovich, Benjamin Sznajder, Noam Slonim, Ehud Aharoni. In Proceedings of WWW (Companion Volume), 2016 (PDF)
A Corpus of Native, Non-native and Translated Texts
Sergiu Nisioi, Ella Rabinovich, Liviu P. Dinu, Shuly Wintner. In Proceedings of LREC, 2016 (PDF)
The Haifa Corpus of Translationese
Ella Rabinovich, Shuly Wintner, Ofek Luis Lewinsohn. In Proceedings of CICLing, 2015 (PDF)
Unsupervised Identification of Translationese
Ella Rabinovich, Shuly Wintner. In Transactions of the Association for Computational Linguistics (TACL), 2015 (PDF)
Utilizing relevance feedback in fusion-based retrieval
Ella Rabinovich, Ofri Rom, Oren Kurland. In Proceedings of SIGIR, 2014 (PDF)
PreMapper: Improving Entity Extraction Accuracy in the Digital Humanities
Cormac Hampson, Ella Rabinovich, Sara Porat, Maya Koleva, Ivan Uzunov, Owen Conlan. In Proceedings of PATCH'14 Workshop, IUI, 2014
Enhancing Digital Cultural Heritage Collections with Social Network Capabilities
Maristella Agosti, Nicola Ferro, Sara Porat, Ella Rabinovich. In Proceedings of PATCH'14 Workshop, IUI, 2014 (PDF)
Pattern rewriting framework for event processing optimization
Ella Rabinovich, Opher Etzion, Avigdor Gal. In Proceedings of Distributed Event-based Systems (DEBS), 2014 (PDF)
Controlled English language for production and event processing rules
Mark H. Linehan, Sylvain Dehors, Ella Rabinovich, Fabiana Fournier. In Proceedings of Distributed Event-based Systems (DEBS), 2011 (PDF)
Non functional properties of event processing
Opher Etzion, Ella Rabinovich, Inna Skarbovsky. In Proceedings of Distributed Event-based Systems (DEBS), 2011 (PDF)
Industry experience with the IBM Active Middleware Technology Complex Event Processing engine
Yonit Magid, Guy Sharon, Sarit Arcushin, Idan Ben-Harrush, Ella Rabinovich. In Proceedings of Distributed Event-based Systems (DEBS), 2010 (PDF)
Analyzing the behavior of event processing applications
Ella Rabinovich, Opher Etzion, Sitvanit Ruah, Sarit Archushin. In Proceedings of Distributed Event-based Systems (DEBS), 2010 (PDF)
Context aware computing and its utilization in event-based systems
Opher Etzion, Yonit Magid, Ella Rabinovich, Inna Skarbovsky, Nir Zolotorevsky. In Proceedings of Distributed Event-based Systems (DEBS), 2010 (PDF)
Application Generation Framework for Real-Time Complex Event Processing
Yonit Magid, Asaf Adi, Maya Barnea, David Botzer, Ella Rabinovich. In Proceedings of Computer Software and Applications (COMSAC), 2008 (PDF)
Generating real-time complex event-processing applications
Yonit Magid, D. Oren, David Botzer, Asaf Adi, Boris Shulman, Ella Rabinovich, Maya Barnea. IBM Systems Journal, 2008