Barend Beekhuizen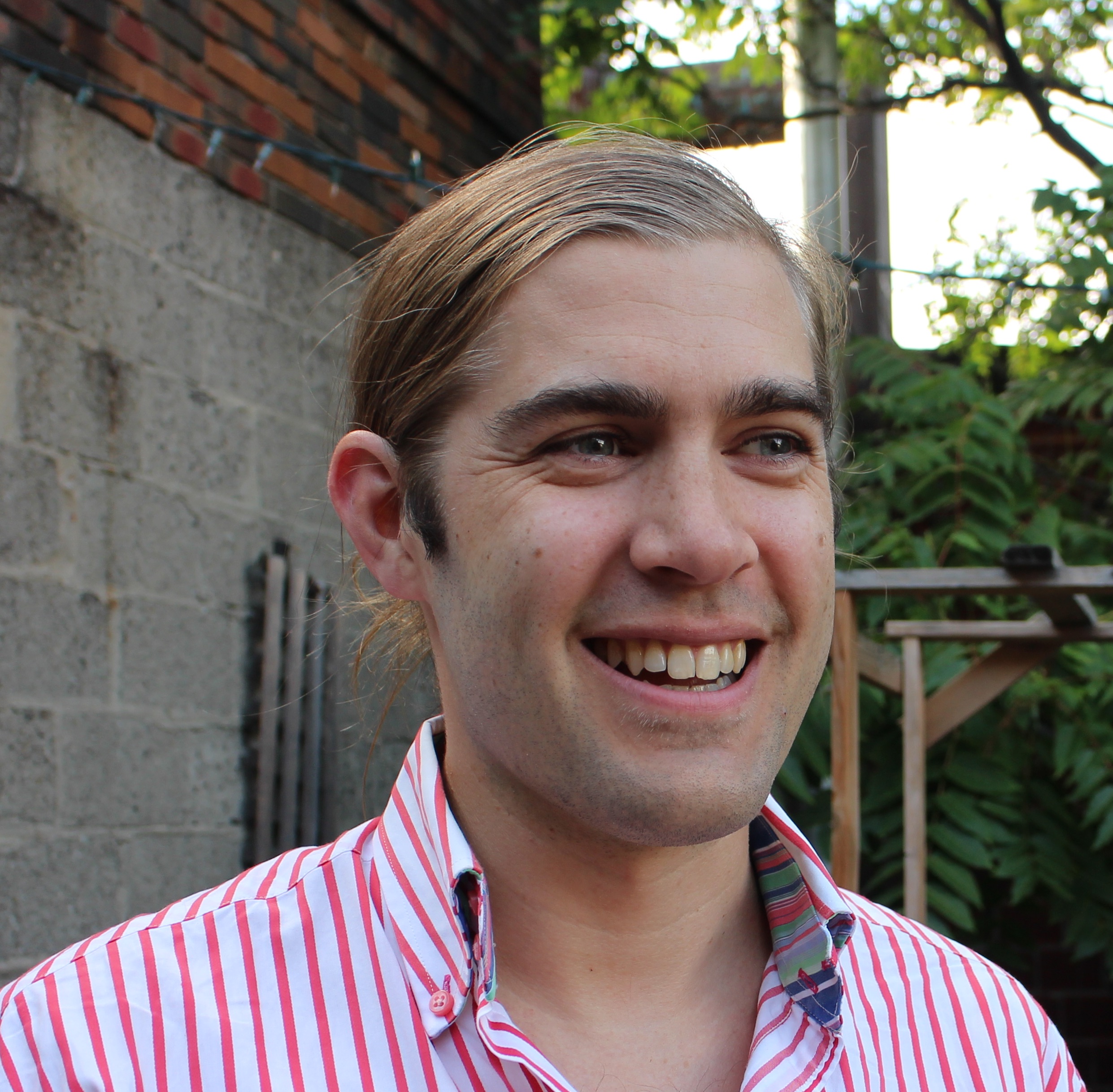 Assistant Professor
Department of Language Studies
University of Toronto Mississauga (undergraduate appointment)
Department of Linguistics
University of Toronto (graduate appointment)
Department of Computer Science
University of Toronto (cross-appointment, status only)

☏ (647) 580-5514
✉ barend.beekhuizen@utoronto.ca
✉ barendbeekhuizen@gmail.com
homepage
github
google scholar
office 1: New North Building 4138 (Language Studies; UTM)
office 2: Sid Smith 4056 (Linguistics; St. George)
office 3: Pratt Bldg 283e (Computer Science; St. George)
CV

Education

      Ph.D.   2015  Leiden University        Linguistics (cum laude)
        (assoc. w/) University of Amsterdam  Institute for Logic, Language, and Computation
      M.Phil  2010  Leiden University        Linguistics (cum laude)
      B.A.    2007  Leiden University        Dutch Language and Culture
    
---
Research Interests
My main interest is the development of cognitively plausible computational models that simulate how we learn, process, and produce language, in particular: meaning. Currently, I primarily focus on the ways in which languages vary in how they carve up or categorize the world with their words, how this variation can inform us about the mental representation of categories, and how such categories are learned and used in discourse.
---
Publications
Dissertation
Beekhuizen, Barend (2015). Constructions Emerging: A Usage-Based Model of the Acquisition of Grammar. Utrecht, LOT. [publisher's link (free pdf download)] [pre-defense slides] [winner of the annual Dutch Linguistics Society dissertation award; slides]
Accepted
Beekhuizen, Barend & Suzanne Stevenson (accepted). More than the eye can see: A computational model of color term acquisition and color discrimination. Cognitive Science .
Rice, C., Beekhuizen, B., Stevenson, S., & Armstrong, B. (accepted, with minor revisions). Meaning dominance norms for homonyms from free associations and subtitles. Behavior Research Methods.
2018
Beekhuizen, Barend, Sasa Milic, Blair Armstrong & Suzanne Stevenson (2018). What Company Do Semantically Ambiguous Words Keep? Insights from Distributional Word Vectors. Proceedings of the 40th Annual Conference of the Cognitive Science Society [paper]
Matusevych, Yevgen, Barend Beekhuizen & Suzanne Stevenson (2018). Crosslinguistic transfer as category adjustment: Modeling conceptual color shift in bilingualism. Proceedings of the 40th Annual Conference of the Cognitive Science Society [paper]
2017
Beekhuizen, Barend, Julia Watson & Suzanne Stevenson (2017). Semantic Typology and Parallel Corpora: Something about Indefinite Pronouns. Proceedings of the 39th Annual Conference of the Cognitive Science Society [paper] [slides] [data and code]
Nematzadeh, Aida, Barend Beekhuizen, Shanshan Huang & Suzanne Stevenson (2017). Calculating Probabilities Simplifies Word Learning. Proceedings of the 39th Annual Conference of the Cognitive Science Society [paper]
Beekhuizen, Barend, Rens Bod & Arie Verhagen (2017). Acquiring relational meaning from the situational context. What linguists can learn from analyzing videotaped interaction. In: Jacqueline Evers-Vermeul and Elena Tribushinina (eds.), Usage-Based Approaches to Language Acquisition and Language Learning. Studies on Language Acquisition [SOLA]. Berlin/Boston: De Gruyter/Mouton, 73-96. [publisher's link] [manuscript]
2016
Beekhuizen, Barend & Suzanne Stevenson (2016). Modeling developmental and linguistic relativity effects in color term acquisition. In Proceedings of the 38th International Conference of the Cognitive Science Society [link]
Beekhuizen, Barend (2016). De zijnsstatus van de afhankelijke V1-constructie in het Nederlands. `The ontological status of the dependent verb-first construction in Dutch'. Nederlandse Taalkunde 21(1): 33-59. [journal page] [manuscript]
Beekhuizen, Barend (2016). De taalgebruiker, de betekenis en de afhankelijke V1-constructie. `The language user, the meaning, and the dependent verb-first construction'. Nederlandse Taalkunde 21(1): 81-91. [journal page] [manuscript]
2015
Beekhuizen, Barend & Suzanne Stevenson (2015). Perceptual, Conceptual, and Frequency Effects on Error Patterns in English Color Term Acquisition. In The Sixth Workshop on Cognitive Aspects of Computational Language Learning [paper] [slides]
2014
2013
Beekhuizen, Barend, Willem Zuidema & Rens Bod (2013). Three design principles of language. The search for parsimony in redundancy. Language and Speech 56 (3). [journal link]
Talks
---