Andreas Holzer
[ Contact Software Activities Publications CV ]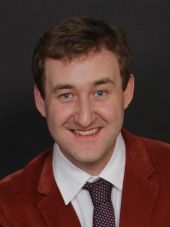 I am a postdoc in the group of Prof. Azadeh Farzan at the University of Toronto. I am funded by the Austrian Research Fund (FWF) via the Erwin Schroedinger Fellowship J3696-N26 "Systematic Testing of Concurrent Software". My current areas of research are:
Systematic Automated Testing
Semantics of Concurrent Data Structures
Automated Fault Explanation
Automated Bug Fixing
Compiler Construction for Secure Two-Party Computations
I obtained my PhD at the Vienna University of Technology under the supervision of Prof. Helmut Veith. I was also a postdoc in his group and in the group of Prof. Christoph Kirsch at the University of Salzburg. For more information see my CV (January 2016).
Contact
Email: aholzer [at] cs [dot] toronto [dot] edu
Software
Activities
Publications
2015
Closure Properties and Complexity of Rational Sets of Regular Languages.

Theor. Comp. Sci. 605:62-79 (2015)

Facilitating Reuse in Multi-Goal Test-Suite Generation for Software Product Lines.

FASE'15

Perspectives on White-Box Testing: Coverage, Concurrency, and Concolic Execution.

ICST'15

Compilation for Secure Two-Party Computations.

SE&M'15
2014
CBMC-GC: An ANSI C Compiler for Secure Two-Party Computations.

CC'14

Reusing Information in Multi-Goal Reachability Analyses.

SE'14

Concolic Testing of Concurrent Programs.

SE'14
2013
Con2colic testing.

FSE'13

Information Reuse for Multi-goal Reachability Analyses.

ESOP'13

On the Structure and Complexity of Rational Sets of Regular Languages.

FSTTCS'13

Solving Constraints for Generational Search.

TAP'13

Challenges in compiler construction for secure two-party computation.

PETShop'13

The first workshop on language support for privacy-enhancing technologies (PETShop'13).

CCS'13
2012
Secure Two-party Computations in ANSI C.

CCS'12

Vinter: A Vampire-Based Tool for Interpolation.

APLAS'12

Bounded-Interference Sequentialization for Testing Concurrent Programs.

ISoLA'12

Proving Reachability Using FShell - (Competition Contribution).

TACAS'12
2011
Seamless Testing for Models and Code.

FASE'11

An Introduction to Test Specification in FQL.

HVC'11
2010
2009
Query-Driven Program Testing.

VMCAI'09

Towards Resource Consumption-Aware Programming.

ICSEA'09
2008
2007